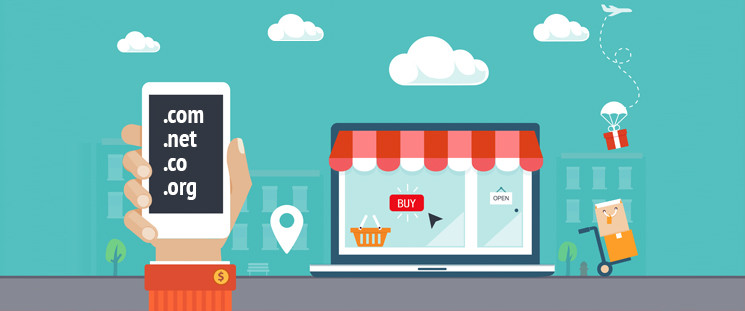 Registering your domain name is the first step in establishing your online presence and reaching visitors. We'll show you how to register a domain name, avoid some of the pitfalls that can arise, and choose the best domain name to make sure that your site reaches the most people. Read below if you want to get on your way to a successful website!
Registering a Domain
When registering up your personal domain name, you have a lot of options and many registrars to choose from. You can search around to see what works best for you and your needs, but the following steps outline the gist of what you need to do.
GoDaddy is one of the most well-known domain name registrars, which we'll be used as an example here.
Step 1:
Go to in.godaddy.com search for the domain name you want (the middle part). Double-check the spelling and be creative, as your domain will be the central focus of your entire site.

Note: Make sure the domain name you want is actually available, otherwise you cannot buy it!
Step 2:
If the name is available, you will have the choice to register the domain on several different extensions of domains if available, such as .in, .org, and .net. If the name is not available, simply try again. Hundreds of millions of domains are already registered, so this step can be difficult. Don't give up!
Step 3:
After selecting the domains you wish to register with, the last choice to make is for how long you want to reserve the name. You can buy domain names in year-long increments, like 1 year, 2 years, 3 years, up to a maximum of 10 years.

Step 4:
When you have finalized the name, and the amount of time you want to hold the rights to the name, you need to pay the registrar to make the registration for you. Once you pay, you own the domain name.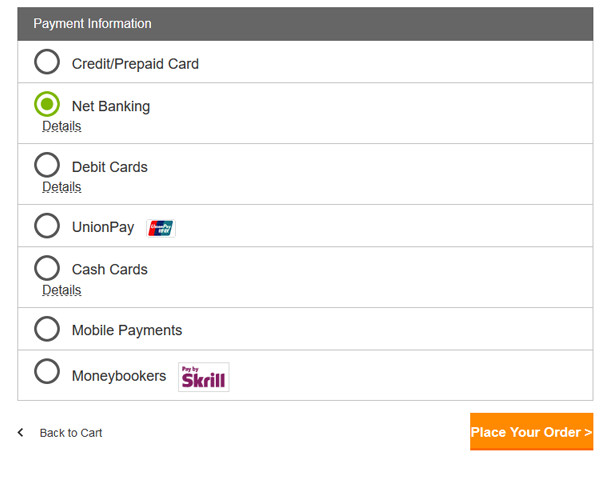 Few Important things to Remember
You need to create an account if you are using Godaddy services for the first time (see the above screenshot), but in case you already have a Godaddy account you can login into your account by entering your username and password.
At the time of registering your domain name you will be asked to enter your complete details, which is for domain ownership information (contact information) you can change or update domain contact information in Godaddy later on anytime from your account.
Now you have successfully completed your task to register domain name with Godaddy. Now you have complete authorization to use your domain as you want.
List of best domain registrars
Before registering a domain name, you must check out the key features of a registrar which are essential to make it "best domain registrar" among thousands of others.
Those key features are; Instant 24/7 technical support, Live chat facility, Reliability, Sustainability, Credibility, Security, Free Add-ons, Pricing, and Renewal rates. All popular and professional registrars offer mentioned features by default to grab more and more customers (or entice buyers to purchase their services).
Here is the list of some of the best and cheapest domain name registrars for registering your new domain name:
Conclusion
Now after registering your domain name, if you're looking for a great website, then please feel free to contact us.
If you need help understanding a particular concept from this post, leave us a comment below, and we'll try to clear things up.
https://www.skyracle.com/wp-content/uploads/2016/09/domain.jpg
311
745
Admin
https://skyracle.com/wp-content/uploads/2018/04/logo.png
Admin
2016-09-16 15:34:48
2018-06-23 14:33:37
How to Register a Domain Name?